7th May 2017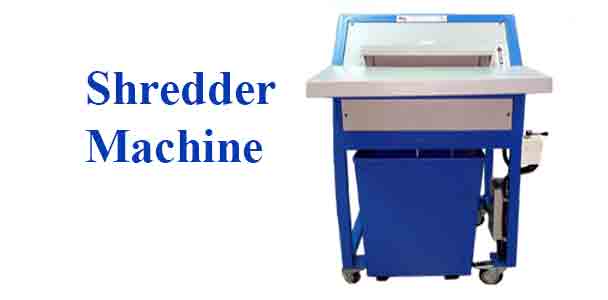 It is always safe to destroy the documents that you do not need because shredding helps to protect confidential documents, though not in use but at the same time have vital information. One can use a paper shredder machine to reduce the document to its component molecules so that it will not be misused. There are varieties of paper shredder machines available in the market in India. Not only there is a large demand for paper shredder machine in metro cities like Kolkata, Delhi,Mumbai, Chennai but also in cities which have a prominence of IT companies like Bengaluru (Bangalore) , Hyderabad, Pune, and Gurgaon. There are also paper recycling plants in some of these cities.
Raj Electricals has been a prominent supplier of paper shredder machine in Hyderabad and few other areas in Andhra Pradesh, Telangana. There are paper shredders of various sizes, designs having specifications to match the requirement of quantity from 100 sheets paper to large volume of wastage of papers.
Raj Electricals has also been supplying various types of paper shredder machine in Bangalore, Gurgaon and aforementioned cities. These paper shredder machines from Raj Electricals can shred even paper with paper clips and staples, thick paper, used as a carton shredder, corrugated boxes, newspapers, laminates, cheque leaflets, credit cards, smart cards, etc.
One generally selects paper shredder machine based on the volume of the material and the speed at which it is to be shredded. There are some machines which have label notifying the user with the sheets it will shred per minute. A machine which can shred a high number of sheets at a fast speed can be used in an office wherein the circumstances compel to have shredder machines having good speed and can shred a sizeable number of sheets at one go. The detailed specifications are also mentioned on the machines by some suppliers.
Apart from speed and the volume other specifications such as voltage, power, overload protection and the feed width are of significance. There is heavy duty paper shredder machine which shreds paper in a strip form meaning the output of shredded paper will be in strip format and there is heavy duty cross cut paper shredder machine which can shred paper further minutely(output is confetti type) thus providing best security.